Agronavigators
Campus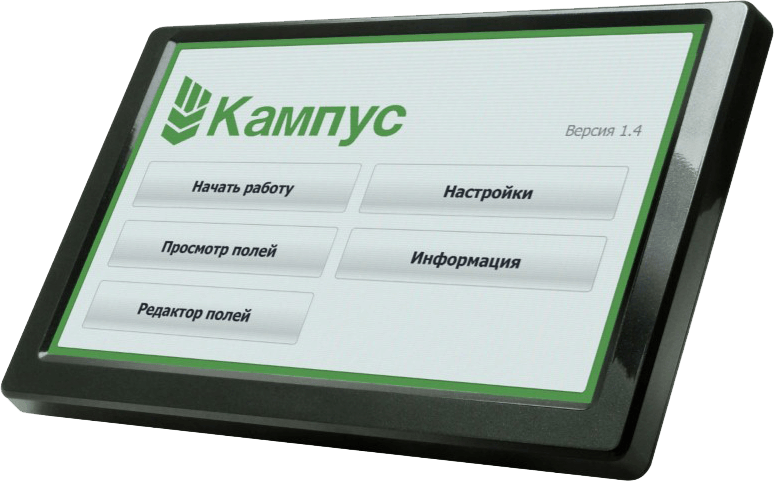 System of the parallel driving «Campus» intended for an increase to exactness of process of treatment of the fields agricultural machines with the purpose of prevention of appearance of untilled areas (fail place) and areas of the repeated treatment (overlap)
Possibilities and functions
Pilot-direction indicator with two modes: parallel driving (A — B) and free mode;
Measuring of the field area on a perimeter (to the contour);
Count of a treat area;
Visualization of overlap;
Reflection of rate of movement;
Flexible tuning of width of capture (to centimetres);
Safekeeping of a treat field, with possibility of his subsequent loading and revision;
Reflection of indicator of exactness of data got from a companion;
The mode is «pause»;
Possibility of change of scale;
Voice advising about deviation from the parallel line of directing;
Password defence of editing/of removal of the fields.
Technical descriptions
An Agronavigator is equipped by a modern processor and high-fidelity module of GPS- of navigation, that allows to work in the field with exactness 30-40 centimetres.
Dinuclear processor with frequency 2.1 GHz
512 Mb of main memory
Support of load of SD/MCC maps to 16 GB.